Elden Ring experts can have a lot of fun trying out these builds that aren't very strong.
Elden Ring can be played in many different ways. On their first playthrough, players will naturally go for the "board n' sword" build that has become synonymous with FromSoftware's fantasy RPGs, but on their second, third, or fourth playthrough, their builds will become more creative. The Souls-like game is so popular in part because any build can work. Some people can beat the game with their starter weapon without levelling up, so why not try a few different things?
There are ways to make an odd build in Elden Ring that has a different way of playing but is still so powerful that it makes hard bosses fall apart when it hits them. The masochists who like FromSoft, on the other hand, wouldn't find that fun. When The Lands Between fights back, it's so much more fun to take it over. There are a number of builds that go against most, if not all, of the trends in the Elden Ring meta. These builds are very strange, not very good, but still a lot of fun to play.
Double Whips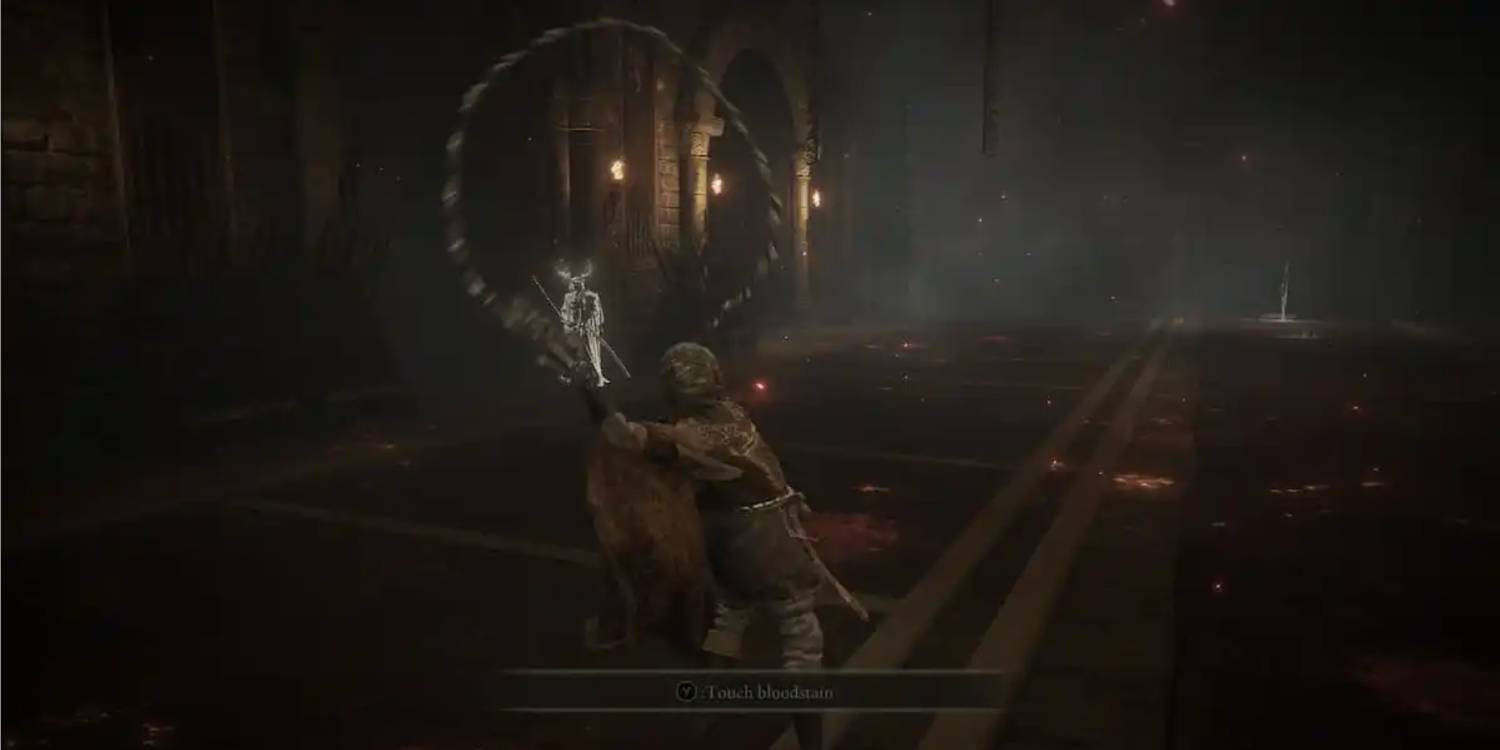 This build is possibly the most typical of the ones on this list. In the open world, whips are a pretty good way to get around. They are great at controlling crowds, have high attack speed and range, and can build up any status effects they are equipped with like almost nothing else in the game. Using two of them only makes these stats better.
The problem is that whips are terrible against enemies with high poise, which is almost every boss in the game. Since these are the toughest fights players will face, it seems fair to say that whips aren't strong enough, at least when it counts. They also don't do much against shields, so good luck with those "sword and board" Crucible Knights.
The Shotgun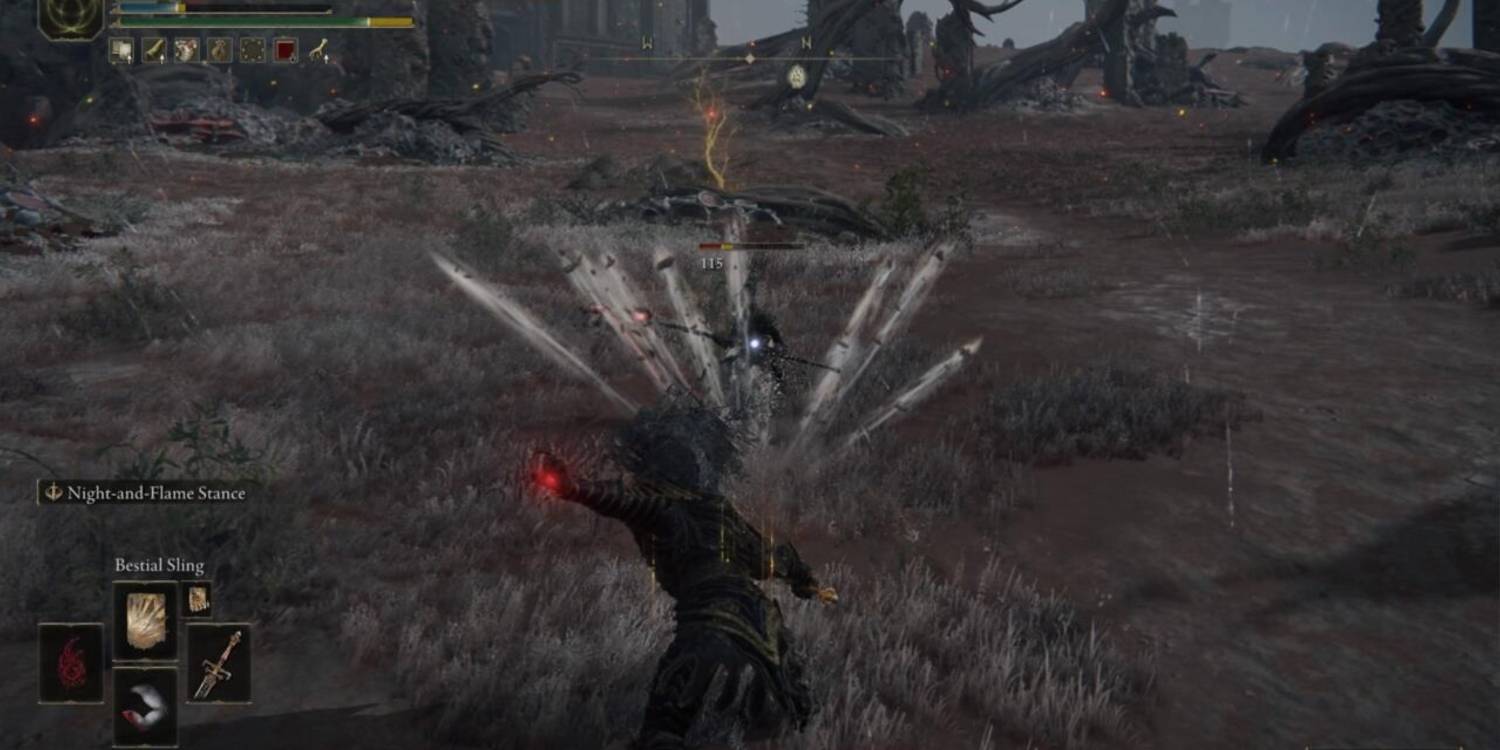 Now we're getting weird. This build has been moving around the internet for a while, but YouTuber Gigasthiccas was the first to notice that putting the Radagon Icon on a character with 40 Dexterity, which is the maximum cast speed, makes it almost instantaneous to cast the Beastial Sling Incantation. Now, if a character had a seal in each hand, they could cast spells almost twice as fast as they already do. This would make the player into a full-auto shotgun.
The biggest problem with this build is that it uses up a lot of FP without doing a lot of damage for the cost. Players will need to spend in both Mind and Dexterity to really get the most out of this build. Outside of PVP, the main strength of the Shotgun build is its poise damage, which is high enough to stun most enemies and make them vulnerable to a critical hit. This is how most of the damage from this build will be done. Since Incantation alone won't be enough in the late game.
Fists/Unarmed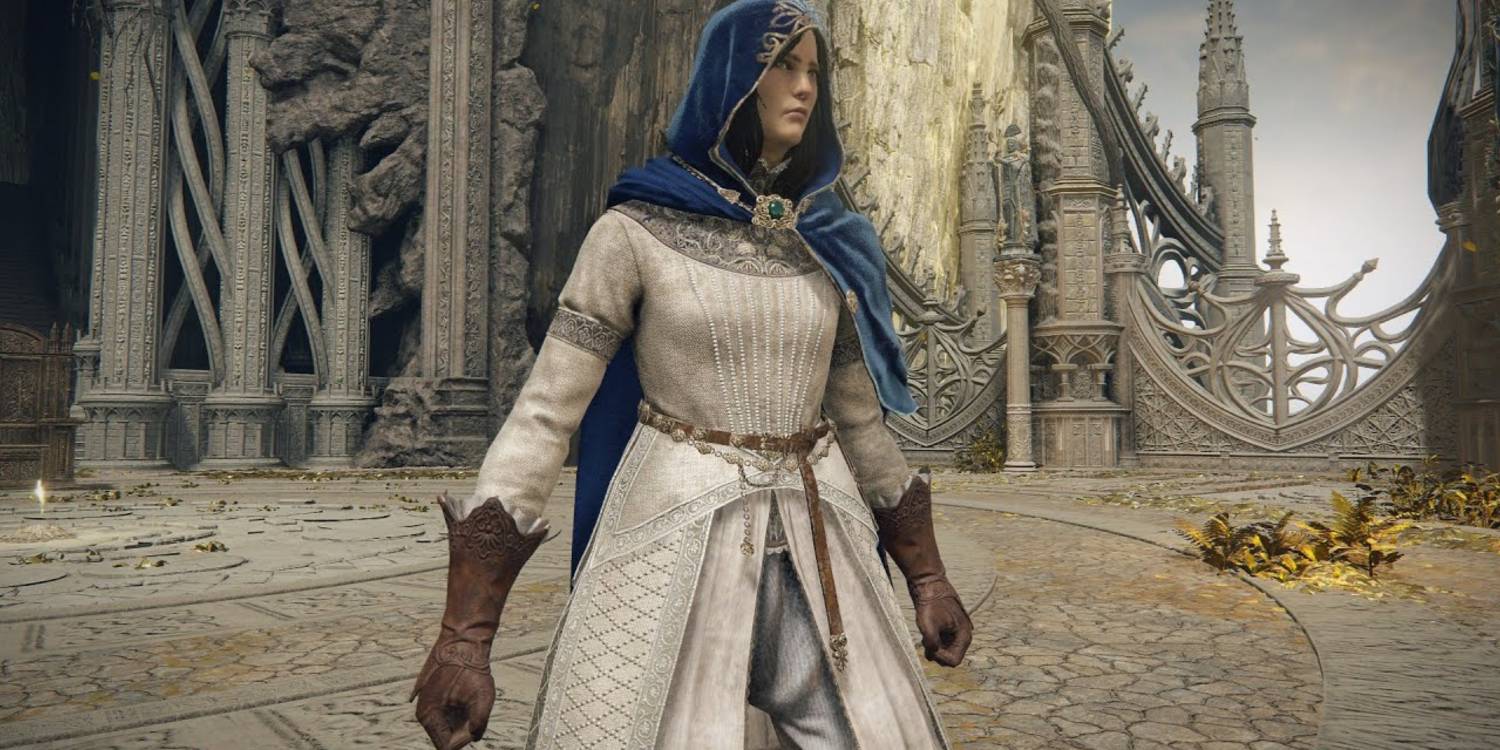 Another classic from FromSoft, this one from the time of the first Demon's Souls. A player can "equip" their character's fists by making sure neither hand has a weapon in it. There are fist weapons in the game, like the Caestus. But to really use the "Mike Tyson" build, players need to fight with nothing in their hands.
There isn't much that can be done to make this situation worse. In fact, players should probably focus more on getting rings and weapons that will help them avoid certain fights, like those with the Royal Revenants. When you have to fight a boss in the game, the only way to win is to dodge correctly and slowly wear down their health.
Flaming Boulder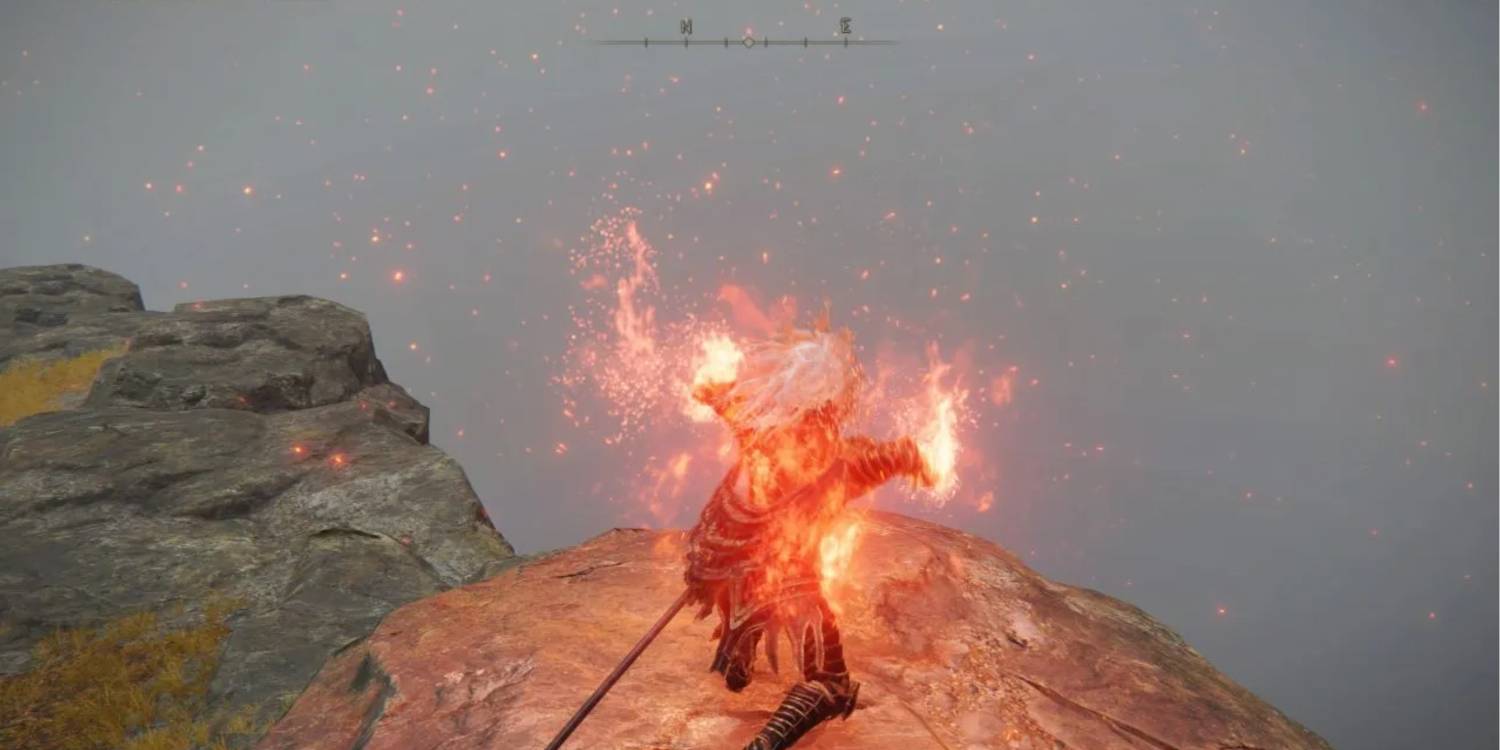 If a player wears any piece of the Briar armour set, rolling into an enemy can cause some damage, but not much. The more pieces of the set they wear, the more damage their rolls will do. Even so, we're talking about very little damage. Since even a simple sword that hasn't been improved can do much more.
So it's clear that the best way for the rolling figure to make things better is to first set themselves on fire. The Fire's Deadly Sin Incantation is used to do this. The player should expect that this Incantation will hurt them while it is active. So this build needs a lot of Vigour to be anything other than a quick way to restart. Aside from that, it's surprisingly useful, given how silly it is. At one point, it was even the meta for the PVP scene in Elden Ring.
Bruce Lee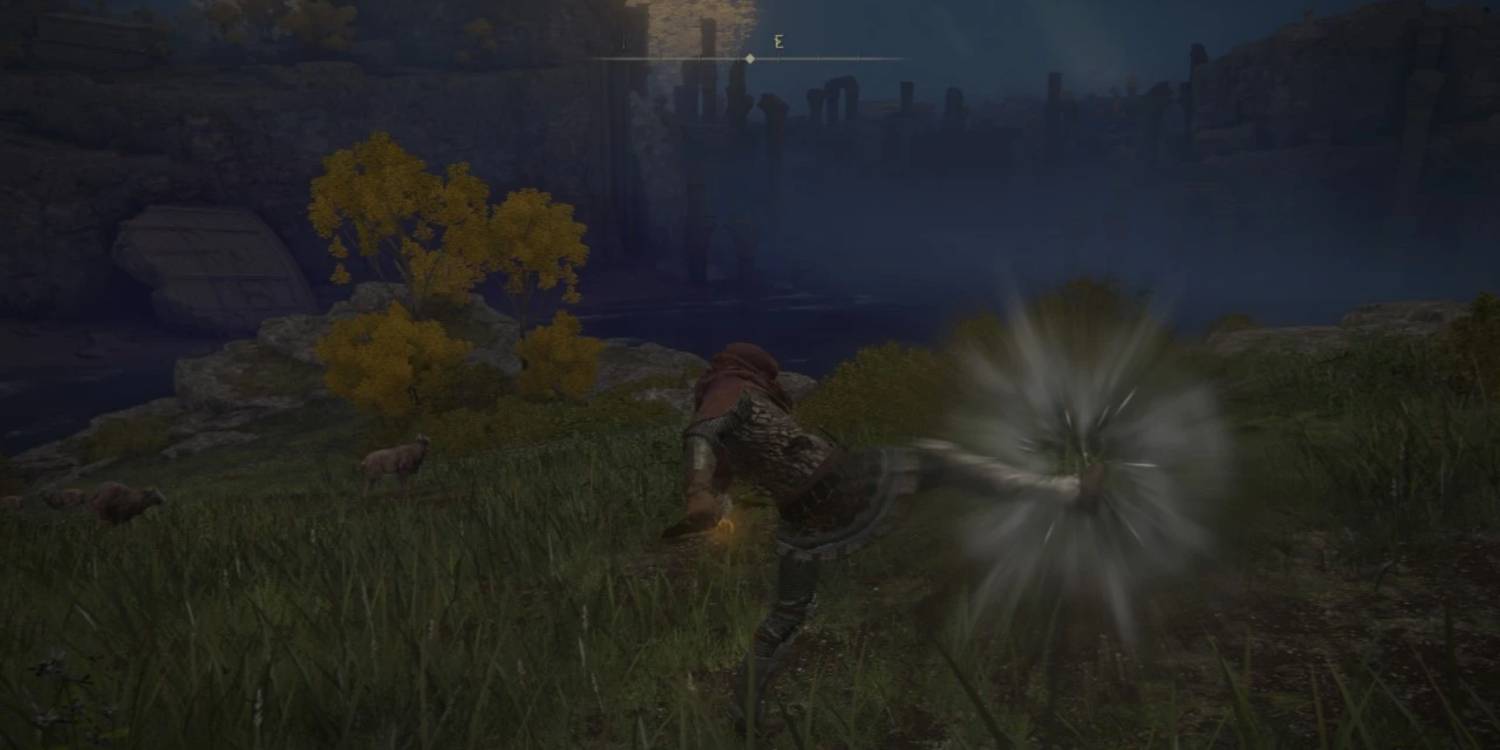 This setup is the ugly step-sibling of the fist build. It is named after one of the best martial artists of all time and includes only using the Kick Skill to fight. This Skill is the default for many weapons in Elden Ring, such as most crossbows and whips. You can buy it early in the game from Knight Bernahl for just 800 Runes.
The Kick doesn't do a lot of damage, just like when you only use your hands. The only thing it has going for it over the fist build is that it knocks back most enemies in the game and does poise damage. Even though it's funny to see players use the same kicking animation over and over as they move through the game, doing so is a brutal task that only the toughest players can handle.
The Shield Wall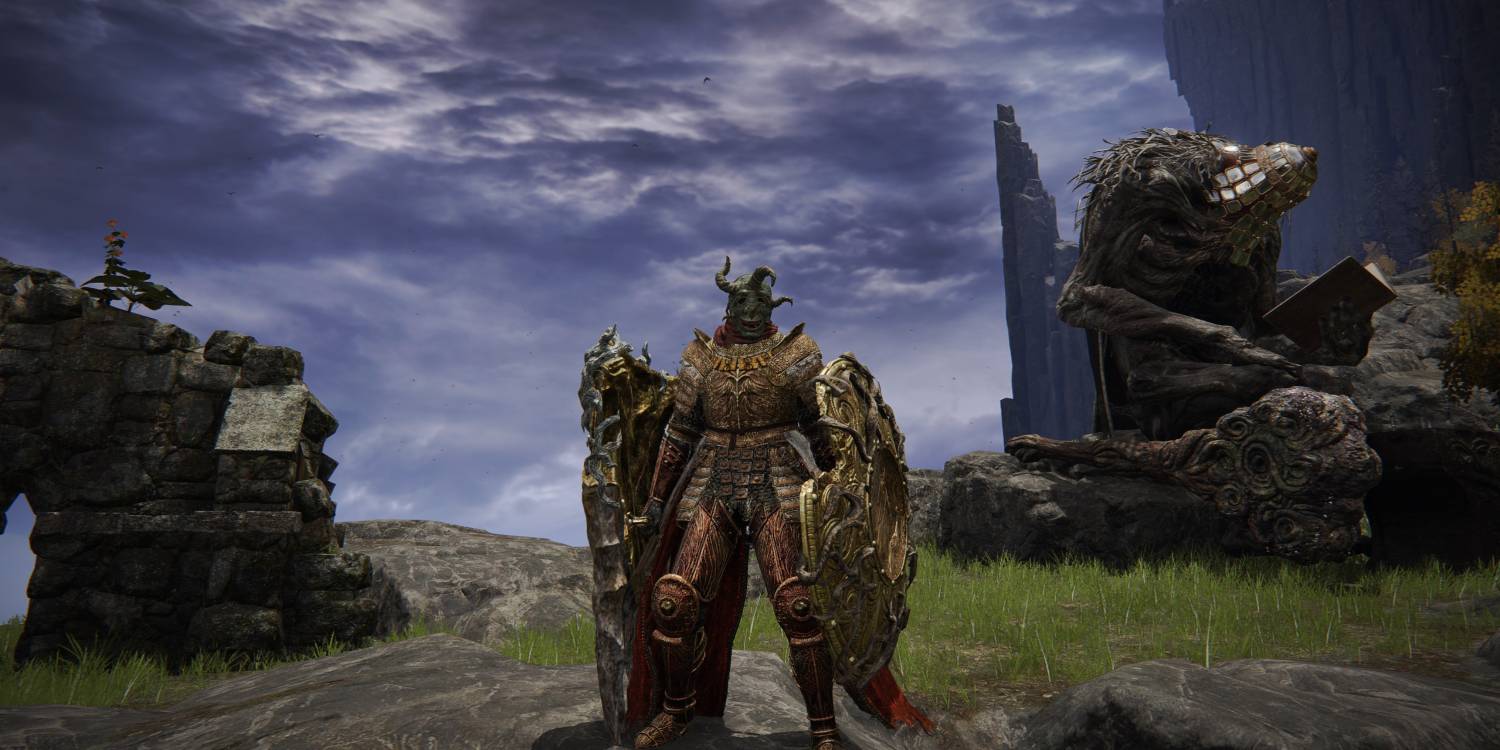 Shields are another strange "weapon" in Elden Ring that can do a small amount of damage, just like punches, kicks, and rolls. Players who wear one of these in each hand can use them as weapons. Especially with Greatshields. They won't do much damage, but they won't take much either.
The biggest problem with this build is that when a character is so focused on defence. Their moving speed slows down to a crawl. Rolls will be slow and clunky (called the Heavy Roll), so ducking behind the two shields is the best way to avoid all attacks. Then put on the Shield Bash Art of War and slowly hit the enemy until they have no health left.
The Brass Musician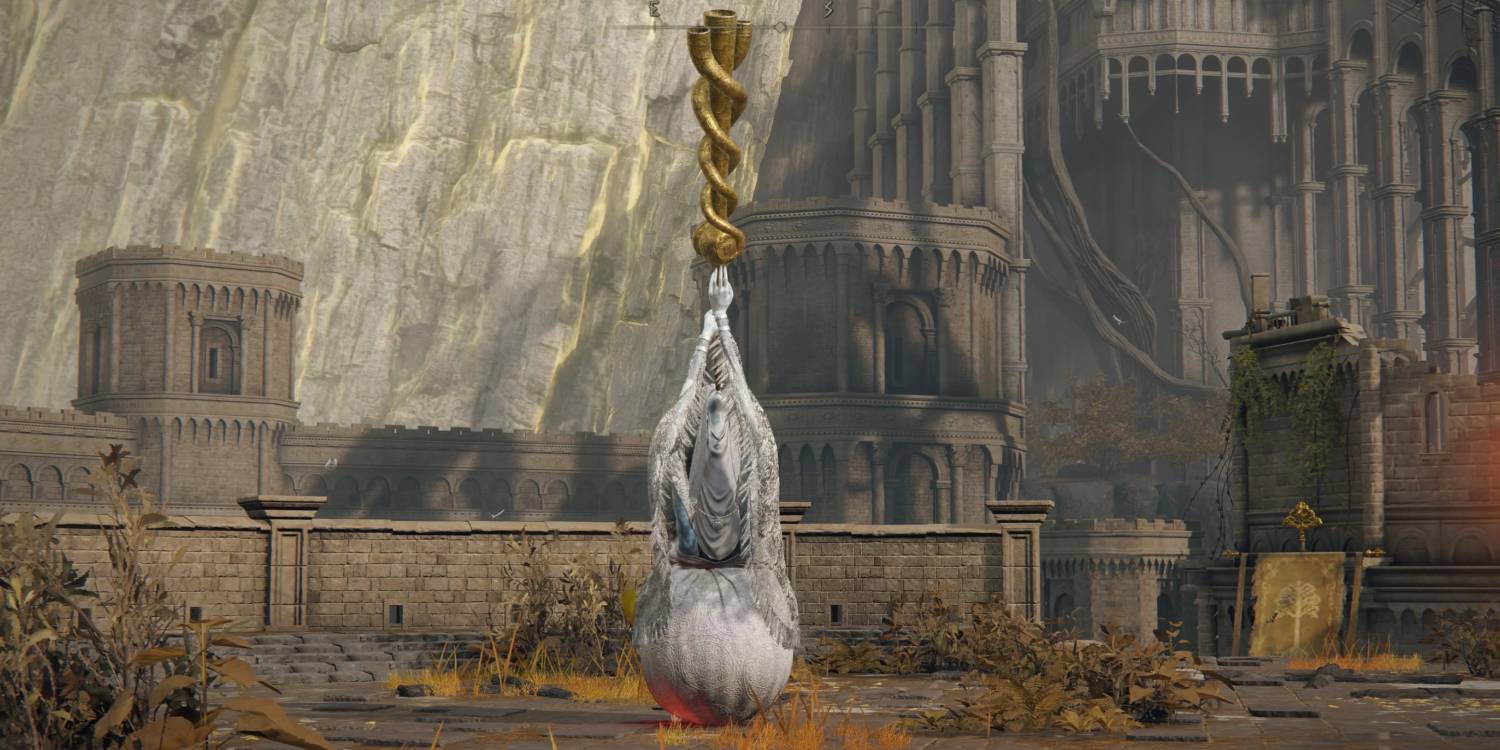 The Envoy's Longhorn is by far one of the weirdest weapons in Elden Ring. The Envoys can be found in Leyndall, the Royal Capital, where they play their instruments along the city's walls. Some of them will drop their weapons, which look like long trumpets.
The attack of this weapon is to shoot a stream of bubbles at the target. They don't move very quickly and sort of float towards their target. But against big enemies (like bosses) where most of the bubbles will hit, the Longhorn can do a lot of damage, especially for Faith builds. But as the game goes on and players face smaller enemies. It becomes hard to count on this weapon and the surrounding build.
No Armor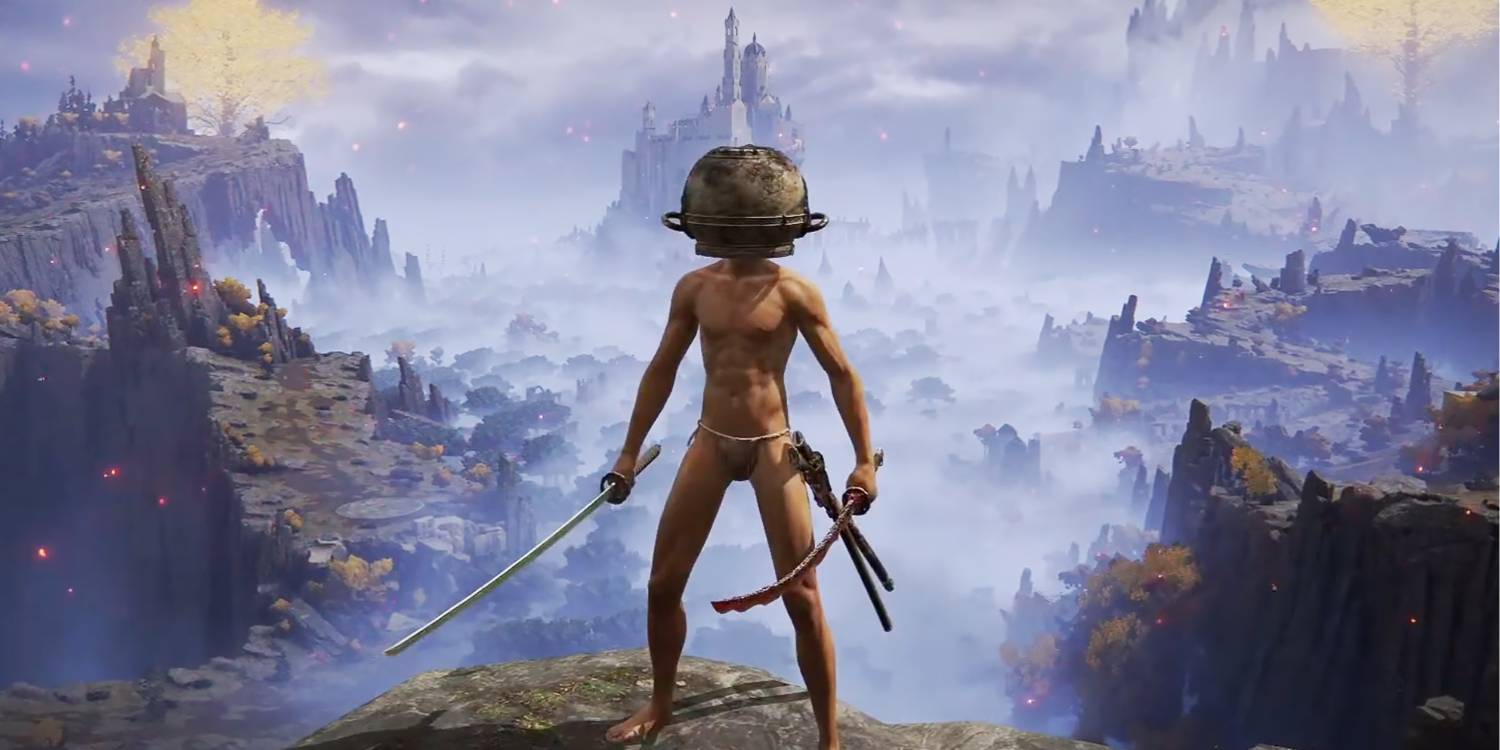 This build may have become famous because of the famous Let Me Solo Her, but doing naked runs of FromSoft games has been one of the hardest things players can do for a long time. The same is true in Elden Ring. In fact, players shouldn't even use the Jar helm because it gives too much defence and doesn't fit the description of this build.
The problems with this plan are easy to see. Without armour, the player has almost no defence. This means that every hit, even from the weakest monsters in Spacebar Clicker game, will do a lot of damage. This means that players will have to remember everything about how enemies attack. Because the only way to stay alive is to avoid everything that comes at them.
Sonic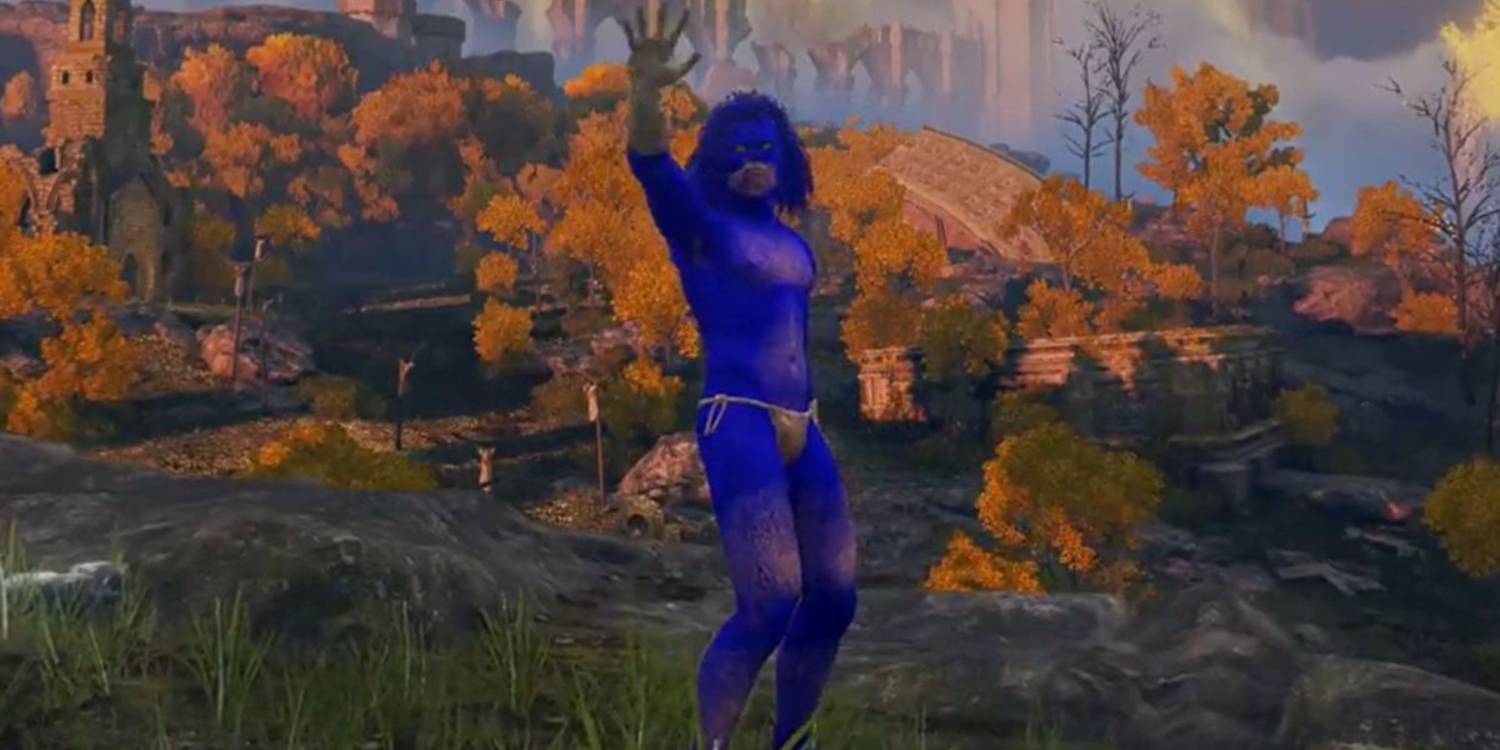 The weirdest of all was made by YouTuber Marco Yolo. He made a build that let people play through Elden Ring as Sonic the Hedgehog. Most of the work for this build is done in the character maker. After all, it wouldn't be playing as Sonic if the character wasn't blue. However, there are a few things that still need to be equipped to make it all work.
The Lightning Ram Ash of War is the most important piece. It makes the player charge forward while being circled by lightning, just like Sonic. You can also wear a pair of lightning Caestus in each hand, which isn't necessary but really helps. This build isn't a lot weaker than it could be, but it's also not exactly optimised. It's there because of the jokes, and sometimes that's all you need to know.
You can play Elden Ring on PS4, PS5, Xbox Series X/S, Xbox One, and PC.